Our People
We are a family owned practice with our two Directors having nearly 50 years combined experience in financial services. We are members of SIFA, part of the SimplyBiz group who are the largest supporter of directly authorised advisers - over 5,000 advisers across some 2,100 firms, who specialise in supporting advisers who work with solicitors and accountants.
We also have close links with other professional firms and advisers to provide additional expertise in specialist areas, such as tax advice for example, and make full use of outsourced services where appropriate.
---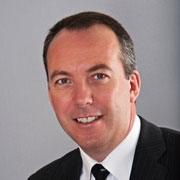 Simon Fisher FCIB.APFS, Director
Tel.
01959 540122
Email.
simonambrosefisher.co.uk
Simon is the firms FCA authorised adviser and has over 30 years experience, including 14 years at Bradford & Bingley Society which included roles as Branch manager and latterly heading up teams of IFAs in Sussex, Kent and the City. In 1998 Simon was recruited by a firm of solicitors in East Kent to setup and run a financial services department for them and in 2006 left to take up a position as a Director at a small IFA practice in East Kent and then to setup Ambrose Fisher in 2009.

In addition to being a Chartered Financial Planner, holding many advanced level qualifications in pensions, investments and tax, he is also a Fellow of the Chartered Insitute of Bankers and has completed the Resolution IFA accreditation program for working with family lawyers on matrimonial matters, especially pensions on divorce, of which there are fewer than 50 nationally.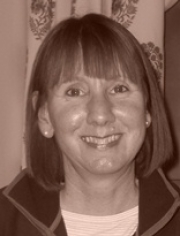 Helen Fisher BSc (Hons).Cert PFS, Director
Tel.
01959 540122
Email.
helenambrosefisher.co.uk
Helen graduated from Liverpool university in 1986 with a first class degree in geography. After starting with Crown Life she moved to Bradford & Bingley Building Society where she held a number of roles including Branch manager and latterly being responsible for supervision, compliance and training for a team of the society's IFAs. In 1996 Helen took up the role of training and development officer for The Childrens Mutual and is now one of our two Directors where her knowledge of training, supervision and compliance is invaluable. Helen also holds the Financial Planning Certificate and other training qualifications.